General improvements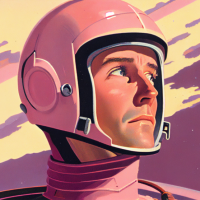 Hey,

After evaluating Atera for a couple of weeks I want to propose the following improvements:

Default Time-Entry for Tickets: Implementing a feature to set a default time-entry based on customer contracts (30/60 minutes) can streamline ticket handling and ensure billing consistency. This could reduce manual entry errors and improve the efficiency of the ticketing process.
Custom Departments and Auto-Assignment: Creating custom departments within your company on Atera and enabling auto-assignment of tickets to these departments can improve the workflow. Separating rates for each department also allows for more accurate billing and resource allocation, aligning with different service levels or expertise areas within your organization.
Changing Default Ticket Type: The ability to change the default ticket type from 'Incident' to 'Change' (or other categories) would offer flexibility in how tickets are categorized and processed. This could align better with your internal processes and reporting requirements.
Email Forwarding Without Changing Ticket-Requester Info: Allowing emails to be forwarded to your sales department while keeping the original ticket-requester information intact is crucial for maintaining a clear communication chain. This feature would ensure that the context and history of a request are not lost when involving different departments.
Comments