Earn perks and rewards in Atera's community today!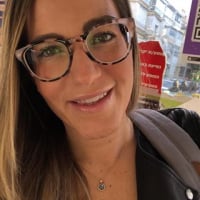 nina
Administrator
Posts: 428
admin
Join us in Atera's new IT community now! If you're here, that's already a good start 👏🏽
Our new home is full of perks and rewards for your participation and engagement within the Atera community. Yes, that means swag and other fun prizes! 🏆🎁 🎉
When you engage with other Atera members on and off the community platform, you can qualify for badges and points. The points you receive will provide you the ability to unlock a myriad of rewards. You can view your points and badges on your profile page, alongside your profile picture. You can also view "This Week's Leaders" and "All Time Leaders" on the community's Homepage and Discussions page. 
For a chance to win some Atera swag and some cool tech prizes, join Atera's:
Contest - Submit your "Best practices in the IT world or best practices or 'hacks' within Atera" for a chance to win a Nintendo Switch or Meta Quest 2 VR Glasses with Active Pack 🎮, an Audio-Technica Turntable 🎶, and an Ember Smart Mug ☕️
And just in case you missed it, today, at 12 PM EST, our very own Tal Dagan, Atera's Chief Product Officer, will be jumping on the community platform to answer your product-related questions! To submit your questions, check out the Ask Me Anything (AMA) discussion here. 
Nina & the Atera crew 
Comments