FREE guide #2: "On the road to superior IT efficiency"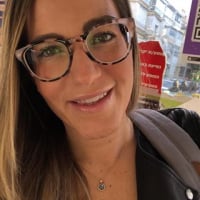 nina
Administrator
Posts: 428
admin
Hey everyone -
Thank you again for joining our community. 🙏🏽
As a token of our appreciation, please enjoy this free guide exclusively for our community members. The question of the day, month, and year could be: How do you innovate towards efficiency?

At its core, it means enabling better outcomes through ‌the continuous
improvement of processes. This can be achieved with automated processes, smart
inventory management, generative AI-powered scripts and tasks, and more.
⏳ "On the road to superior IT efficiency" 👨🏾‍💻
In today's market, efficiency might be the deciding factor for the long-term success of any organization. Fortunately, the road is paved with opportunities to embrace innovation and implement necessary change. Businesses that prioritize streamlining processes, eliminating redundancies, and embracing technological advancements will come out on top, and IT professionals will be spearheading much of this push.
You got this!
Best,
Nina & the Atera crew
Tagged:
Comments