Atera Report Generator - Open-Source Project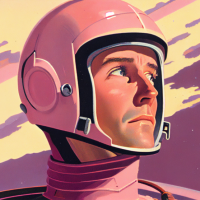 Hi everyone!
As a side project, i made an Advanced Report Generator for Atera in python that uses the API to generate beautiful csv/pdf reports and send them by email, microsoft teams or save them on a local path or network share. The best part is: it's free! all you need is an atera account and your api key in hand and you're ready to go!
github link: https://github.com/infovirtuel/Atera-Report-Generator
it currently supports agent and snmp devices through multiple search parameters.
New features are coming soon such as TCP/HTTP device reports, statistics reports, device creation, scheduled reports on windows through the task scheduler and more.
Feel free to take a look at the code and give me feedback or propose features if you like this project. it's been my baby for the last two weeks.
Thanks to the Atera team for making such an intuitive and well documented API. Yet another reason to love the Atera RMM, the best RMM i've used yet.
Tagged:
Comments