🏆 Summer Contest: Win a Nintendo Switch, Meta Quest VR Glasses and more!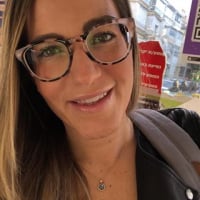 nina
Administrator
Posts: 428
admin
Hi Atera community -
Welcome! One of the main goals of our new community is crowdsourcing best practices and inspiration. And with that, we have our first contest. Things are about to get interesting!
The challenge: What are your best tips and tricks in the IT world or your "hacks" within Atera?
1st Prize: Nintendo Switch or Meta Quest 2 VR Glasses with Active Pack 🎮
2nd Prize: Audio-Technica Turntable 🎶
3rd Prize: Ember Smart Mug ☕️
Let's get creative… anything goes! Time to put your thinking caps on.
What you need to know:
You must be a registered member of the new Atera community
One entry per user

Submit your idea below ⬇️

The contest starts now and ends July 31st August 30th!
There will be 3 winners (prizes are listed above)
*By submitting an entry, you agree to the official rules of the contest.
Good luck,
Nina & the Atera crew
Comments