Atera's community is officially LIVE!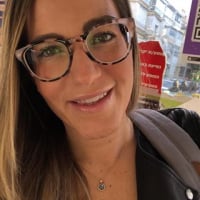 nina
Administrator
Posts: 428
admin
Hi Atera community -
Today's the day. We have officially launched our new community! 
It's easy to join. If you have not done so already, log in here with your Atera credentials, pick your avatar or profile picture, introduce yourself, and you're all set. Easy-peasy.
This platform will allow our community to grow, thrive, and share resources better and easier than ever before! The goal of the community is to network, get expert support from your fellow IT professionals, crowdsource best practices and inspiration, and get rewarded in the Atera community. Yes, that means swag and other fun prizes! 
Check out the exclusive community events coming up:
June 26th - June 30th: Welcome! Meet and greet fellow community members
June 27th: Live AMA with Atera's CISO Oren Elimelech right after the "Master cyber resilience: Best practices for a strong cybersecurity framework" webinar
June 29th: Community-wide raffle
June 30th: Community-wide contest
July 5th: Live AMA with Atera's CPO Tal Dagan on Atera's Product Roadmap
The community is our space and it's a space that we will build together. We would love any and all feedback on this community and what would be beneficial for you. Please DM me in the community or email me at [email protected] with your ideas and suggestions.
Let's do this,
Nina and the Atera crew