Atera's NEW Refer a Friend program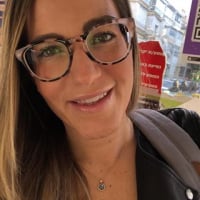 nina
Administrator
Posts: 428
admin
Hi Atera community!
There's a new Refer a Friend program in Atera where you could score some nice pocket money! Here's how it works:
Refer 1 friend: Get $250
Refer 2 friends: Get $300
Refer 5+ friends: Get $500 each!
The best part is, there is no cap on how many referrals you make. So, share the good word and make some good $$$.
How to get $$$ for your successful referral in 3 simple steps:
Get your unique link
Spread the word
Get your reward!
Enough talking, let's start sharing! Just grab your unique link from the Atera platform (bottom left-hand corner) and start sharing with your contacts today: https://app.atera.com/new/refer
Nina, Social & Community Lead