🌟 Calling all Community members! Share Your Love and Earn Cash! 🌟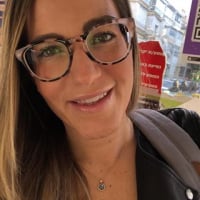 nina
Administrator
Posts: 428
admin
At Atera, we believe in the power of our community and the invaluable feedback from our loyal customers. Your opinions and experiences matter, and we want to hear from you!
🚀 How it Works:
Leave a review or multiple reviews. Share your honest thoughts and experiences with Atera on multiple review sites, such as TrustRadius, G2, Capterra, and others. Your feedback helps others make informed decisions about their IT solutions.
Use the below referral links:

Earn cash. For each review you leave, you will be rewarded with cash! Your reviews are not just valuable to us; they'll also put money in your pocket.
💡 Why Your Review Matters:
Your reviews provide insights and build trust within the IT community. By sharing your experiences, you're helping fellow IT professionals make informed choices, just like you did.

💰 Reward Details:
Each review you post will earn you cash.
You can review Atera on multiple platforms to maximize your earnings.
The review sites will verify your reviews and process your rewards promptly.
Thank you for being a part of the Atera Community.
Nina & the Atera crew
Comments