REPORT A VIOLATION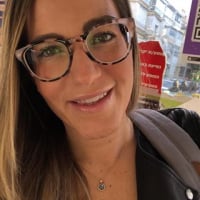 nina
Administrator
Posts: 428
admin
Hi Atera community!
We want to make this platform a safe space for all IT professionals to share their knowledge and expertise, and to learn from one another.
If you see evidence of someone abusing Atera's Community Guidelines, please report it:
Select the Flag icon in the lower-left of the post
Choose one of the following options:
Report (Please include a note. The post will then be reviewed by an Atera Moderator)
Spam
Abuse
An Atera moderator will review all flagged content and determine the appropriate action.
Thank you in advance for your help in keeping our community a positive place for all!
Nina, Social & Community Lead
Tagged:
Comments