New to the community? Read this.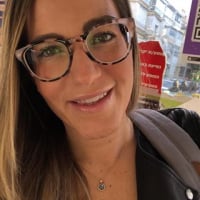 nina
Administrator
Posts: 428
admin
Welcome to everyone who has joined the community recently, we are so happy to have you here! The goal of our community is to offer you the most impactful space that helps you find answers, support, and inspiration from other Atera users. 
Just a heads-up on our community vibe and rules:
Keep it respectful. We're all professionals, so let's be nice to each other. Personal attacks, bullying, sexism, racism, or derogatory comments are strictly prohibited. Let's use our collective knowledge to help solve difficult issues!
Support issues go to support. The community is not the same as our support, so please open a ticket with 

[email protected]

 for any issues you may be experiencing. Additionally, please make sure you are subscribed* to updates via the page (see below instructions).
Spread positivity. We are all professionals and we want everyone to have a positive experience here. Help out, share knowledge – let's tackle our problems together. Oh, and let's keep the language clean; profanity is strictly forbidden.
Stay on track. Keep the discussion focused and relevant!
Credit others. Say "thank you" and give acknowledgment when and where it's due. Put the "@" before their username to show them some love.
Speak up. If you see something, say something. Select the flag icon on the lower left-hand side of the post to report a problematic discussion or comment. Choose one of the following options: Report, Spam, or Abuse
To review all community guidelines, visit the following discussion:
Before posting or commenting in the community, we highly suggest you visit the following discussions in https://community.atera.com/categories/read-before-posting .
Got Thoughts? Reach out to us at [email protected] if you've got ideas, issues, or just wanna say "hi." We're all ears. You can also send me a DM anytime via the community platform.
***************************
https://status.atera.com/ Page:
*To stay up-to-date on any operational issues, please be sure to check the https://status.atera.com/ page and subscribe to updates
Go to
Click "Subscribe to updates"
2. Select email, text, Slack, X, RSS feed etc.
3. Click "Subscribe" and you're done!
***If you are still experiencing an issue, please open a ticket with our Support Team, [email protected].
Tagged: