Ateraverse Day 2: Win some cool stuff!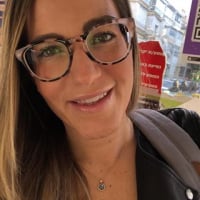 nina
Administrator
Posts: 428
admin
It's May the fourth, so you know what that means...
The second day of Ateraverse kicks off in less than 1 hour and we will be raffling off some cool swag and prizes! Get excited.
For a chance to win some awesome swag and prizes:
Join one of our partner booths at Ateraverse for a chance to win Atera-branded AirTags
Follow us on social media and tag #ateraverse for a chance to win Atera swag
We will announce the winners of the above prizes and swag and the new Meta VR glasses and drones via social media - so keep your eyes peeled! 👀
You gotta be in it to win it. For a chance to win some super cool stuff: https://www.atera.com/lp/ateraverse/
See y'all there!
Comments