BADGES & PRIZES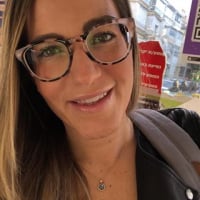 nina
Administrator
Posts: 428
admin
Badges and points are our way of saying "thanks" and recognizing you for being an active, supportive, and engaged member of the community. 
To understand the badges and the points associated, please see below: 
Badges applied automatically: 
Photogenic - add an avatar or profile photo 
Comments - comment on discussions
Name dropper - tag '@' a fellow community member 
Likes - users in the community like your discussion 
Badges you can request: 
As mentioned above, many badges will be automatically assigned to you once you complete an action or set of actions, but you can also request a badge. To request a badge, click on the hyperlinked badges above or check out the discussion, "Request a badge". 

What do you get for all these points?
150 points - Atera swag box! 
250 points - A BIGGER Atera swag box! 
500 points - Surprise!!!
Tagged:
Comments