CREATE YOUR PROFILE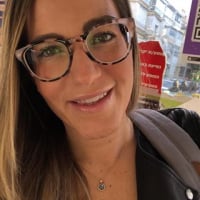 nina
Administrator
Posts: 428
admin
Each user in our community has a dedicated profile page. You can see your community activities, earned badges and reactions you've received from discussions posted.
Select the Mebox in the upper right-hand corner. Select the avatar image to access your profile and see badges, reactions, and activity logs.
Select Account & Privacy Settings. You can edit your details, as well as your notification preferences.
Go to change my picture and update your avatar. Should you wish to upload your own profile photo, scroll to the bottom of the page and select "Choose File," upload your own picture (2MB max) and select "Save Avatar".
Done!
Success! FYI That's me! (See above photo).
Nina, Social & Community Lead
Tagged:
Comments